Full repair and maintenance contracts can be priced to suit the full range of earthmoving equipment we supply, although we specialise in CASE Wheel Loaders and CASE Excavators.
We will calculate an hourly figure for your machine, and at the end of the month you only pay for the exact amount of hours you've worked!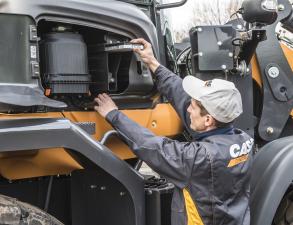 When combined with a competitive finance rate, this can provide the owner with a fixed monthly payment incorporating the purchase of the machine and all it's running costs. This provides fantastic predictability, giving the owner no surprise costs throughout the machine's lifecycle.
For more information on our range of Repair and Maintenance Contracts please speak to our Service Manager Stephen Bethell.