A Digital Screen to view Everything
The machine's information has become a technological experience. Here you can view any indicator like you have never seen it before and monitor the operation of the new smart systems. Additionally, with the integrated access to the self-diagnostics menus, you will always know which part requires technical support. You can resolve any error very quickly and without having to take the machine to a workshop.
D601 AHG
Thanks to the innovative reversible design, the seat can rotate 180 degrees and all components are instantly adjusted to suit the driver's new position: steering wheel, joystick, pedals, safety cameras, etc. The driver can also comfortably and safely get on and off both sides of the dumper. Its advanced systems ensure improved working efficiency, increase safety and reduce costs.
D300 AHG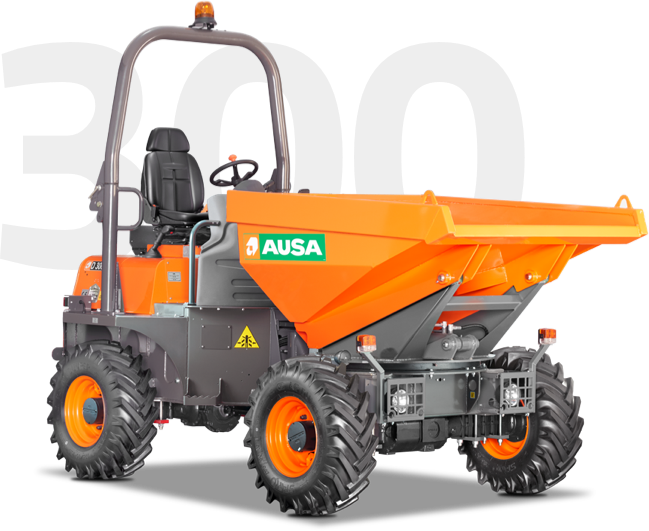 A small dumper whose design is based on the bed of the 4.5-tonne (9,900 lb) model. The same chassis, hydrostatic transmission and engine cooling. All with a single goal: outstanding reliability and durability. The D300AHG is now the most efficient and safest 3-tonne (6,600 lb) dumper available on the market.